TikTok application is getting more and more popular, and more and more in demand by many people. The users, including yourself, are pampered by uploading, editing, and sharing creative videos through the app. Or if you're a passive user, TikTok may be used to seek new and trendy content.
The Tik Tok application itself already has a share-friendly feature like other social media. However, the downloaded video has a watermark or Tik Tok tone logo. Moreover, TikTok does not support the feature of downloading the audio directly. 
Therefore, for those of you who want to download the TikTok video without a watermark, or download only its audio, you have to use an all-in-one TikTok video downloader like SnapTikVideo.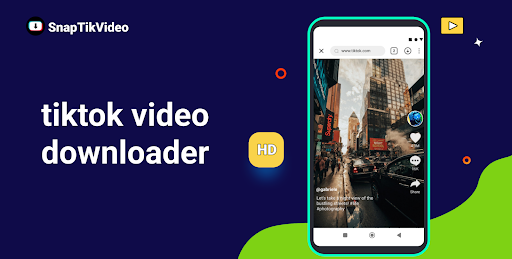 Here are the steps you should follow.
Tutorials on Downloading TikTok MP4 or MP3 using SnapTikVideo
Step 1: Discover your favorite TikTok video
Open the TikTok application or website and explore your homepage to discover exciting videos or music.
Step 2: Copy the video's URL 
Find the Share button located around the videos if you're using the website, or find it in the bottom right corner if you're using the app.
Tap on the button and find the Copy Link menu.
Step 3: Visit SnapTikVideo.com on your browser
Now, open the browser of your device and navigate to SnapTikVideo's official website: snaptikvideo.com.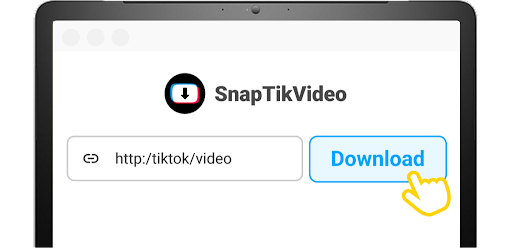 Step 4: Paste the link on the search box
Once you enter the pages, you will notice a search box in the middle of the page with a Download button on its right.
Paste the copied link on that box and tap on the Download button.
Step 5: Select your preferred format
After it loads, you will be greeted by a preview of the video followed by various formats, including Video without watermark, MP4, MP3, HD video, and profile picture.
Choose whichever suits your taste.
Step 6: Tap on the Download button again
Lastly, simply tap on the Download button to save the MP4 or MP3 to your device.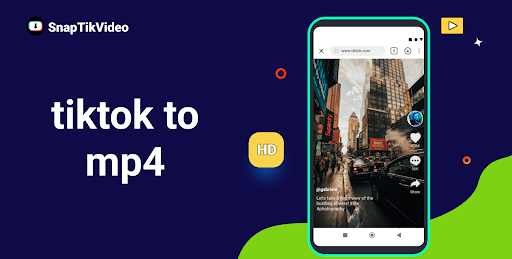 Pros and Cons of SnapTikVideo
SnapTikVideo itself is an all-in-one TikTok downloader no watermark website that can be used on various devices, including computers and cell phones. Specifically, it is a tool for downloading TikTok videos: (1) without a watermark; (2) in basic MP4 format; (3) in MP3 format; and (4) in HD or original quality. It also allows you to download the profile picture of the videos you wanted to download. 
Below are the pros of using SnapTikVideo:
100% free. Even though it has premium features, SnapTikVideo does not require you to pay any subscription fee prior to using it.
No registration needed. No personal information like email or phone number is needed.
 Has a high downloading speed. Being free does not mean you will have to spend more time on it. SnapTikVideo is compatible with high downloading speed. If you have a fast server, you can as well save a video or audio in only a matter of seconds.
No pop-up ads displayed. Yes, you've heard it right, no more annoying ads to ruin your downloading experience, SnapTikVideo is ads-free, thus, it should be safe from any malware or viruses.
Convert video to MP3 directly. No more hassle to save the video first before converting them to MP3. With SnapTikVideo, you can convert the video straightaway to MP3.
Of course, everything has pros and cons, the same goes for SnapTikVideo. The cons of SnapTikVideo is that it does not have an in-built player, thus, you still have to copy and paste the link in order to use them. Other than that, you might encounter error issues if you have an unstable internet connection, thus, you have to refresh it again and again.
In short, by reading the post above, you should have know that SnapTikVideo is the best all-in-one downloader for now. Not only can it download TikTok without the watermark, but also convert videos to MP3 and/or download them in HD quality.
Go to snaptikvideo.com and give it a try now!