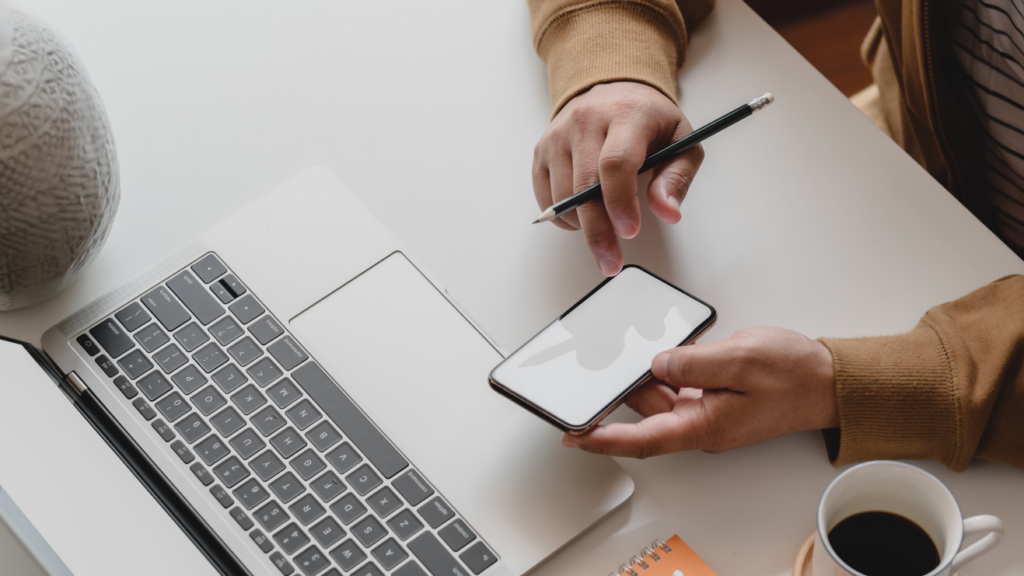 What is the best online business to start in the Philippines?
A lot of us probably have asked this question especially when the pandemic started. This crisis has led to many businesses around the country and the world shutting down.
But on the flip side, it has made online businesses thrive. Nowadays, almost everyone you know has started their side hustle such as selling cupcakes online or second-hand shirts.
But if you're here, it means that you want to find more ideas. You're in the right place, here are 14 online business ideas in the Philippines!  
What is the Best Online Business in the Philippines?
There is NO one best business in the Philippines that you can start now. There are so many ideas that you can start with. This is why you shouldn't start a business just because it's trending – it may work for them but not for you and vice versa. That's why in this article, I've listed down 14 online businesses you can start in the Philippines.
Blog/Vlog
If you're constantly on social media sites like Facebook, Instagram and YouTube, it's hard not to notice various YouTubers popping up. Some even joke about why popular artists even have YouTube channels when they're already famous and rich.
But that's because becoming a vlogger is now a more lucrative business than ever! According to Paymaya, YouTubers in the Philippines usually make around P250/1,000 views. Just imagine if you have a video with 1 million views – you can earn around P250,000 based on this figure!
But that's not the only way vloggers make money. They also have a lot of endorsements, affiliate links, sponsors and some even have their own online businesses!
Now, if you think that you don't have the guts to show your face to the camera, you don't have to! Why not try blogging? This blog you're reading now and a lot of others earn from ads, affiliate products and many more ways!
E-commerce/Online Selling
Nowadays, you don't need to have brick and mortar store to start a business, especially during a pandemic. So, why not try to start an e-commerce store? You must have seen a lot of online stores popping up left and right – you might even have bought from one recently!
But if you're wondering what you can sell, there's a lot of resources on the internet. First, take a look at this list – 100 Best Products to Sell Online in the Philippines 2021
After doing so, you must also search from various social media sites on what's trending. Then, you should choose what platform you're going to use to create your online store. There are a lot of platforms available:
Create your website
Lazada
Shopee
Facebook
Instagram
Dropshipping
If you don't know, dropshipping is a subcategory of e-commerce. Basically, it's a way to sell products without having the inventory yourself! The way this works is that you will list the products on your online store, then customers will order there. Next, you will just fulfill this order by contacting your supplier then they will ship the product directly to the customer!
A lot of people are already doing this in the Philippines. There are even websites that offer to create your dropshipping store for you. You'll just be in charge of marketing it.
Facebook Pages
If you're not into selling though, you can still make money online! Did you know that there are a lot of ways you can earn money on Facebook? No, I'm not talking about Captcha or various networking opportunities.
What I'm referring to are the legit ways one can earn on Facebook such as:
In-stream ads
Instant Articles
Fan subscriptions
Stars
Brand collaborations
These are the official ways you can earn on Facebook. You just need to create a Facebook page. If you've noticed, there are a lot of streamers on Facebook recently – that's because you can turn this into a business if you want!
Online Freelancing
According to Rappler, the Philippines has over 1.5 million freelancers as of 2018. Since then, this number has considerably grown and I'm one of them now.
Ever since I graduated, I applied to various job openings in banks. But as with millions of fresh graduates, I didn't get accepted into any one of them. Frustrated, I turned to the internet – there I found a whole new world that I didn't think possible!
I didn't know that I would make an average of P50,000/month just being a freelance writer. What's even greater is that I do it all at the comfort of my home – and you could too!
If you're wondering how to become an online freelancer and the best platforms to enter to, I've got all these helpful resources that I've written on my blog (Peso Hacks)
Print on Demand
There are so many online businesses you can start in the Philippines. One of them is print on demand! If you don't know what this is, it's just a way to sell shirts without making them. Basically, you can think of this as a subtopic of dropshipping.
However, you won't just be selling shirts here. There are a lot of other things you can sell such as mugs, masks, hoodies, mugs, pillows and more. You'll just need to create and upload your designs and make money. The platform will handle the printing and shipping and they will just get a certain commission per product sold
To help you start, here's a list of international and local platforms you can use to launch your own print on demand store for free:
Affiliate Marketing
Simply put, affiliate marketing is the process of promoting a product/service that you don't own so you can earn money.
A lot of products and services we use today have affiliate marketing programs. You can easily promote them to your blog, YouTube channel and even TikTok! This is one way a lot of influences make money online today.
Surprise Events Delivery
I included this one in this list because you don't need to put up a shop to start this business. This can be one of the most lucrative online business in the Philippines right now since we're in a pandemic.
Our movement is limited but we still need to celebrate special occasions such as anniversaries, birthdays and so on. You can use your car or rent one and then buy surprise people with cakes, balloons, flowers and greetings! You can just create a Facebook and Instagram page and market your services.
Sell an online course/e-Book
If you have skills that you want to share, why not create an eBook or an online course? For instance, if you know how to invest in the stock market, you can create a series of videos teaching people the basics as well as your advanced techniques.
Millions of people are already doing this online and I also tried creating an eBook. Although I haven't gotten thousands of sales yet, I've made some money from it so I know it works!
Create apps
If you have app programming skills, creating apps is one of the best online businesses you can start in the Philippines. You can create anything from helpful information ones to even mobile games! There are also a variety of ways to earn from them such as from ads, affiliate links, sign-ups and more.
Digital Marketing Agency
If you already have freelancing experience, this online business is a bit easier to start in. If you have a lot of experience and skills in digital marketing, why not create an agency?
You can offer services such as:
Search Engine Optimization (SEO)
Blog writing
Search Engine Marketing (SEM)
Email Marketing
Social media marketing
Facebook Ads
Online Webinars
I've seen a lot of Facebook pages offering free and paid online webinars in recent months. A lot of people would pay for these webinars to learn things easily from the professionals themselves. You don't even need a lot of technical knowledge to conduct one, most just use their Facebook pages.
Cryptocurrencies
Cryptocurrencies are similar to stocks. They go up and down in value every second. If you can learn more about this, it can be a great online business in the Philippines you can start easily.
Website Flipping
Website flipping is the process of buying and selling websites. There is a lot of money to be made here if you know what you're doing. Here are some great places to start:
Flippa
Trademysite
Afternic
How do you Start an Online Business in the Philippines?
Starting an online business in the Philippines is as easy as starting a traditional one. However, the country recently made a lot of strict regulations regarding online businesses adding more steps to them. But don't worry, here are the steps to creating one:
Think of an online business you could start or select from our list above.
Secure suppliers if needed.
Register your business in DTI, SEC, and BIR. (Read more: How to Register Your Online Business in the Philippines)
Create a website or social media pages.
Promote your online business!
Online Business in the Philippines – Bottomline
Starting any business either online or not isn't easy. But hopefully, this list has made it a little easier for you to start one. Now, do you know any more online businesses? Share them in the comments below!